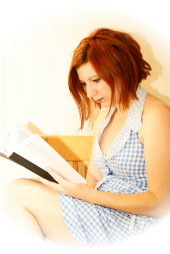 Rosen Trevithick is a highly prolific independent author. When she's not writing (for her own books or for anthologies), she's championing indies everywhere. Rosen started up the successful Indie Book Bargains website and recently hosted the first IBB Best Indie Book Awards 2012. When she's not doing all that, she's getting mithered for blog interviews...
1. In one sentence, tell us about your latest book.
'The Troll Trap' – a children's book in which there are trolls with smelly bottoms, a trap that involves stinky shoes and tutus, and a troll family pretending to be human by painting themselves orange.
2. Are you currently working on any new writing?
At the moment, I'm still working on 'The Troll Trap'. However, it's in the final drafting stages so I will soon be moving on to a new writing project.
I'm also drafting a manifesto for a planet without spiders. I have yet to get opinions from nature experts but so far, it's looking promising. It centres around the proposal for government-issue spider catching devices and a 24 hour spider collection service. Every Saturday all collected spiders will be blasted into space.
3. Your favourite book?
I enjoyed books by Roald Dahl as a child, particularly 'The Witches', 'Matilda' and 'The BFG'. Although I've grown out of reading them, nothing I've read as an adult has generated quite the same levels of excitement as discovering those. I do enjoy a bit of Ben Elton though.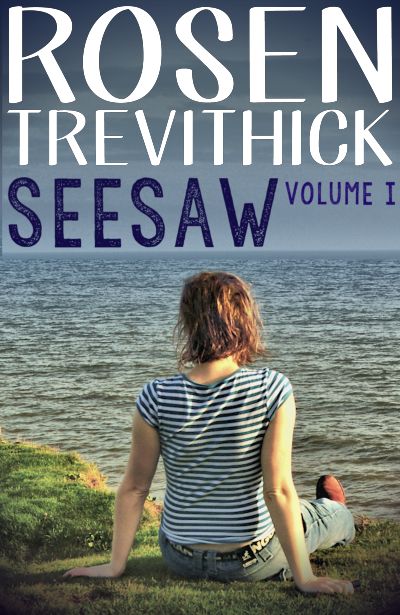 4. Tree books or e-books?
Horses for courses. When I first bought my Kindle it was because many of the titles I wanted to read, such as 'A Hole in the World' and 'In the Blood', were not then available in paperback. Of course now, print-on-demand books are becoming very popular amongst indies so you don't always need an eReader or Kindle software to enjoy them. The Kindle is lovely to read from but I spend a lot of time on the coast and paperbacks are better for chucking in the beach bag.
5. Last film you watched?
I recently watched 'Paul', the Simon Pegg and Nick Frost alien film. I'd already seen it at the cinema but felt it deserved a second watch after I found it in HMV (R.I.P.) for a bargain price.
6. If you could choose any location in the world to write in, where would that be?
I fancy myself an old house on a headland with windows that rattle in a storm. There will be a large bay window where I sit and type. I'd have a resident ghost called Mr McGhastly, who would make annoying suggestions about my work, always trying to steer me down a more traditional path. And I'd say, "No Mr McGhastly. Why don't you understand what's happening to the publishing world? Oh no that's right – you're dead!" It would be a love-hate relationship. I'd resent his presence but it would keep me sane in otherwise dangerously lonely conditions.
7. Who, if anyone, do you get to read your work before it is published?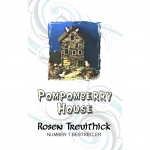 I work with two splendid professional editors. I prefer to get one to do a line edit and the other to do a final proofread. However, for financial reasons I often end up just getting a proofread. Some editors hate this because they find it hard to concentrate on picking up typos when there are editorial issues to be fixed.
Sometimes, I read my books to my imaginary cats. They're not too fond of 'The Troll Trap' however, because cats are very clean and troll personal hygiene is just embarrassing. After I read the chapter on the troll lair, one of my imaginary cats jumped into the bath for a clean, and everybody knows how much imaginary cats hate water.
8. What was the last book you read?
The last book I read from scalp to toe was from David Wailing's 'Auto' series. I can't remember which one. Probably the one where the main character's auto calculates that her date is probably going to kill her. I think it's called 'Timeline'.
However, more recently I flicked through 'Wild Swimming: 150 Hidden Dips in the Rivers, Lakes and Waterfalls of Britain' by Daniel Start. It's a beautiful book with stunning photographs. I've already sampled three of the recommended swimming spots and they were all divine.
I don't get nearly as much time to read as I would like. I've got a very long TBR list which, of course, includes 'Maureen goes to Venice'. It also includes a play called 'Vampire Teen Heartthrob from Mars' because I am incapable of saying 'no' to anybody (if that fact gets used against me Jonathan, I will sue your for every penny Maureen's worth.)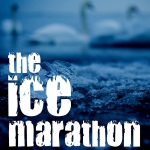 9. (posed by previous guest author, Michael Brookes) If you could write the biography of anybody, who would it be?
I've never really fancied writing a biography. I prefer to create than document. I would enjoy writing a spoof celebrity autobiography. Misty Prettyfoot is a self-obsessed princess who compulsively sleeps with celebrities until she enters the public eye. She then releases a single, which crashes and burns yet somehow makes her the most desirable woman in Britain (scientifically proven by the readers of 'FHM'.) The twist – Misty is a post-op male to female transgender person pioneering for the assimilation of gender queer people into society and mainstream popular culture. She is just beginning to succeed when she gets caught on camera wearing an enormous strap-on to pleasure a well-known Premier League striker, which undermines people's confidence in her femininity and she is relegated to nothing more than the subject of bigoted football chants.
10. What question would you like the next guest author to answer?
If you were asked to do a raunchy photo-shoot for 'FHM', 'Loaded' or 'Cosmo' to raise your author profile, would you take it?
Many thanks to Rosen for taking part!
You can view her Amazon author page
HERE